data load ...
Rustikale Burg mit Gastronomie
Contact information:
Klaus Miegel
IIM GmbH
Im Thal
82377 Penzberg
Tel.: +49 (0) 8856-932729
Fax: +49 (0) 8856-932730
Castle/ special real estate for sale
1,800,000.00 EUR
DE-91320 Ebermannstadt
Bavaria, Germany
Available according to agreement
Detail
Room:

25

Living space:

1,350.0 sq.m

Property:

8,000 sq.m

Price:

Commission from the buyer/tenant:

3,57 %
| | |
| --- | --- |
| 10 | Bathroom / Toilet |
| | | |
| --- | --- | --- |
| Balcony | | |
Short description
In der Fränkischen Schweiz gelegene Schloßanlage mit Pferdestall, Reithalle, Marstall, Hotel/Pension und Event-Gastronomie für Hochzeiten etc.

Vorhanden ist heute nur noch der südliche Teil der Burg. Neben Teilen der Vorburg steht noch ein Wohnturm aus der Zeit nach 1632.

Position
Weitere Burgen, Schlösser, Landsitze, Klöster, Schlosshotels und repräsentative Anwesen
finden Sie unter http://www.iim.de/schloss

Diskretionsangebote finden Sie unter www.iim.de/schloss/diskretion

Die Burg befindet sich hoch über einem Fluß am westlichen Talrand einer kleinen Ortschaft.

Ein großer Festsaal und ein uriger Biergarten werden vom Cafe-Restaurant genutzt.

Eine wunderschöne Umgebung liegt direkt vor der Tür. Hier können Sie Spaziergänge oder schöne Wanderungen durch die Fränkische Schweiz unternehmen, die freie Natur genießen, Sauerstoff tanken, die Seele baumeln lassen und sich erholen.
Fittings
Die Burg verfügt insgesamt über:

* 4 Einzelzimmer
* 7 Doppelzimmer
* Tagungs- und Seminarräume
* Restaurant
* Raubritterrestaurant
* Gewölbekeller
* Verlies

Das Restaurant
Im Erdgeschoss befindet sich das Restaurant mit Terrasse.

Tagungs- und Seminarraum
Die Tagungs- und Seminarräume bieten Platz für bis zu 50 Personen.
Das flexible Mobiliar erlaubt unterschiedlichste Sitzanordnungen: eine große Konferenzrunde, verschiedene Formationen für unterschiedlich große Arbeitsgruppen.

Festsaal
Die Räumlichkeiten bieten bis zu etwa 120 Personen Platz und sind der ideale Rahmen für Hochzeits-, Geburtstags-, Betriebs- oder Vereinsfeiern.

Zimmer
Die Einzel- und Doppelzimmer verteilen sich über die Stockwerke 1 bis 2.
Alle Zimmer sind hell, ruhig, geräumig und bieten einen schönen Ausblick auf den Schlossgarten.
Use
Weitere Burgen, Schlösser, Landsitze, Klöster, Schlosshotels und repräsentative Anwesen
finden Sie unter http://www.iim.de/schloss

Diskretionsangebote finden Sie unter www.iim.de/schloss/diskretion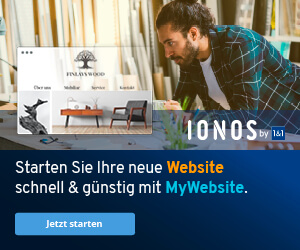 Real estate reedb 0324 V 9.04-g / time:0.0538 / size: 70264 / 52.201.27.211.mobil